Welcome Excel Woman
Hi, I am Tobi and I HELP Women:
Start their own Businesses by turning their Passion, Knowledge, Skills and Experiences into Products and Services that will attract Customers.

Build Profitable Businesses through marketing their Products and Services to the over 3 Billion people in the world that are on Social Media and the Internet.

Live their Dreams, Achieve their Purpose and Become Who God has called them to BE.
SHOW
As Seen On:

How Can I HELP You:
I want to Start a Business around my Passion that will attract paying customers but I am not sure how
I have a Business & want to attract Customers and gain more exposure for my Business with Social Media but I don't know how
Work With Me:
Instagram Online Course
Follow my proven step-by-step system to get customers from Instagram
LEARN MORE →
Speaking
Invite me to INSPIRE your Audience
to Live their Dreams
and EMPOWER them with the necessary tools
to ACHIEVE their Purpose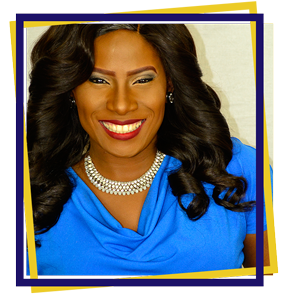 Turn your Passion to Profit
Online Course
Follow my "Knowledge to Cash" system to turn your Passion, Knowledge and Experiences into Products and Services with paying customers
LEARN MORE →
Testimonials:
My business partner and I thoroughly enjoyed our social media strategy session with Tobi. Tobi is very creative in the delivery of her training and will help you drill down into the core of your business in order to help you achieve your goals for the products and / services you provide. We received very valuable information for our business from Tobi; our session was very thought-provoking and very much enlightening. In addition, Tobi both introduced and showed us how to use a number of effective and efficient social media and online tools that will help in growing our business. Thank you Tobi, you are the Best!

Abigail, Speaker, Coach, at the "Value Added Parent" and Director at Fink Africa
Tobi is not only a really fun and genuine person, she is also a talented teacher. There are plenty of so-called social media experts out there, but Tobi really does know her stuff, particularly when it comes to the mysterious beast of Instagram! Many businesses are failing to grasp the power of Instagram, mainly because it differs greatly in the way it works than most other networks. In this course, Tobi goes through all the steps on how to create an awesome Instagram account – not just that will look good, but that will deliver real results for your business. I highly recommend the InstaBizGrowth course.

Ian Anderson Gray, Digital Marketer and Social Media Speaker
Tobi is truly an authority on the topic of everything Instagram. This was one area that I dropped the ball in and with Tobi's help I was able to triple my followers on Instagram in just 5 weeks.

Melonie Dodaro, Social Media Speaker and LinkedIn Expert